Boiler installation based in Tranent, East Lothian
Covering Edinburgh, Midlothian, East Lothian & the Borders
Our boiler installation service
We offer a comprehensive boiler installation service, guiding you from the stage selecting the ideal boiler for your heating needs to the completion of the installation. We are able to install boilers from a wide range of brands and types including combi boilers, system boilers, natural gas boilers, LPG boilers, electric boilers and oil boilers.
Combi boilers
Combi boilers are the UK's most popular type of boiler. It's a highly efficient water heater and central heating unit, allowing you the chance to heat your home and provide hot water without the need of a separate water tank.
System boilers
System boilers differ to combi boilers in that they require a cylinder for storing hot water.
Natural gas boilers
For your peace of mind, we are Gas Safe registered, which is a legal requirement for any engineer carrying out the installation of a natural gas boiler. Natural gas can be volatile and dangerous when not worked with competently, so please make sure an engineer is Gas Safe registered before letting them carry out work with gas.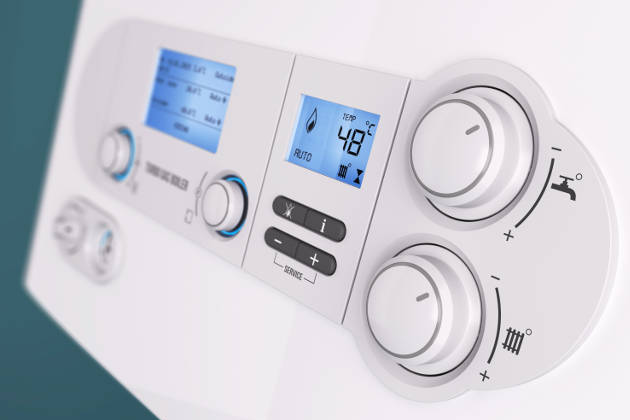 LPG boilers
LPG boilers can be the ideal solution for those looking to provide central heating and hot water without a natural gas connection.
Electric boilers
Thinking about having an electric boiler installed in your home? Get in touch with us today and we will be able to walk you through the benefits and disadvantages of an electric boiler so you can make the decision off whether or not it's the best solution for you.
Oil boilers
Oil boilers are very popular in rural areas and other "off-the-grid" locations where a natural gas connection is not available. For your peace of mind, we are fully qualified and highly experienced to carry out the installation of oil boilers.
Why choose KD Plumbing & Heating for your new boiler?
We make a great choice for boiler installation because we have over 37 years of experience in doing so and are fully qualified to carry out the installation of a wide range of different types and brands of boilers. Furthermore, we are dedicated to achieving a high standard of workmanship on each and every new project we undertake.
Need a new boiler? Get in touch
If you're interested in having a new boiler installed, we would love to hear from you, so don't delay in contacting us. To get in touch, you can give Kenny a call on 07742 727458 or by sending us a message through our website's contact form.